Marketing and sales have existed for decades in their own separate silos. This has led to a massive gap in strategy, unmet expectations, and a general disconnect between the two. Marketing and sales are siblings; a family intervention is long overdue.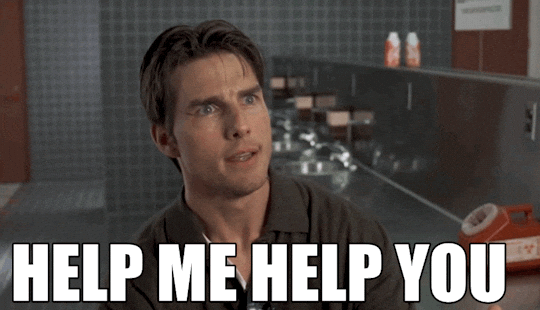 Historically, marketing has simply pushed out campaigns and passed leads over to sales. Unfortunately, in many organizations, those leads end up in the trash because of one or more of the following reasons:
•

Sales doesn't have the bandwidth to reach every lead

•

The leads aren't engaged enough

•

The lead information isn't accurate

•

Sales doesn't have the information they need to nurture the lead
As Anum Hussain of Hubspot so accurately phrases it, "Prospects aren't thinking about you as much as you are thinking about them." Converting leads is becoming increasingly difficult as marketing and sales tactics become worn out. Old lead nurturing strategies are no longer enough. How can sales and marketing work together to engage prospects and close deals?
The Secret to Smarketing
Smarketing is a term created to describe a synergistic relationship between sales and marketing. One simple thing is the driving factor behind strengthening these ties: leads. Gone are the days of tossing MQLs over the fence; it's time for serious lead nurturing if we're going to get this smarketing party started.
The most effective, direct means of engaging prospects is content. We all know this. But how do we create content that really hits home consistently? How can we get more value from our content while risking less budget on content creation? The chart above reveals the secrets to smarketing: the use of data and marketing technology drives better leads, more leads, and higher revenue for sales and marketing alike.
Data-Driven Content
Content has to be more than just timely, it has to be of interest at an individual level. In order to boost engagement, we have to understand our audiences and cater to their passions. The AI experts at Idio have pioneered the art of web personalization, and they understand the vital connection between data and content.
Data isn't just your email list. It's not just the job titles you want to pull for a webinar. Data is about who people truly are. And people are more than just their demographics.
By tracking and collecting information about the content that our audiences interact with, we can begin to build a picture of each of our leads. With that picture, we can create content that we know audiences want to see. Instead of investing in a piece of content we hope our audiences will engage with, we can become certain that audiences will enjoy our content.
From there we can also begin to segment our audiences and create content for specific groups of people.

Driving Demand
We can also use that data to deliver our new, personalized content to audiences at the right times and in the right places. All of this action then gives us even more data on leads, allowing us to pass information to sales at a much more insightful level.
Most importantly, data-driven content personalization dramatically increases intent. The leads we pass over after in-depth nurturing of this caliber are far more likely to convert, giving both sales and marketing teams a return on their efforts.
Reunited, and it Feels so Good...
Imagine giving your sales team so much data on a lead that they can subtly cater their first or second call to a prospect's interests? Just like internet dating, marketers can have the power to prepare their sales teams with a full profile on the leads they're contacting. Marketing teams can even ensure that the prospects really are interested, and stop passing over one-touch MQLs.
Though sales and marketing may have separate goals or KPI's on a day-to-day level, at the end of the day we all want the same thing: revenue. Closing sales is the easiest way to drive that revenue goal, so it's time to start working together towards this overarching goal. If we begin to look at the big picture together, we can achieve success. We might even achieve a joint smarketing happy hour on Thursdays if we play our cards right.
Advantage Business Marketing's Mobius Platform is a closed-loop solution that uses content and data to create perpetual demand and foster smarketing happiness. To start generating true perpetual demand, drop us a line today.