Robotics and AI are some of the greatest developments of the modern age, but they're also cause for concern for many people. And for good reason. We've been taught by the greatest authors and the basest fear-mongers that robots will someday overtake humanity.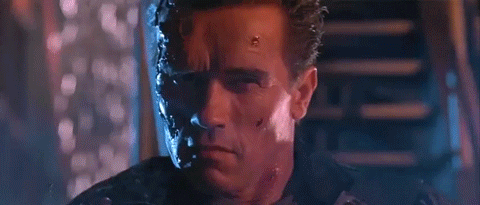 The good news is, in the world of sales and marketing, AI simply can't replace you.
In a recent article, Scott Brinker (VP Platform Ecosystem at HubSpot and Editor at chiefmartec.com) laid out five new rules for marketing technology and leadership:
Centralize everything you can.

Automate everything you can.

Decentralize everything you can.

Humanize everything you can.

Embrace continuous change.
He acknowledges the inherent contradictions within, but goes on to explain that these rules need to work in tandem in order to create a functional marketing workflow. While we'd love to dive into the entirety of Brinker's article, we want to talk about one specific contradiction: how can we automate processes while still retaining that vital human touch?
SiriusDecisions has also been perseverating on this topic. In a blog post about it recently, Dana Therrien (Service Director, Sales Operations Strategies) recounted this experience:
"Not long ago, I had the opportunity to speak with the CEO of one of the fastest-growing artificial intelligence (AI)-enabled sales forecasting companies… The question 'Is AI making us dumber?' came up… It was a lively topic, and everyone joined in. Well, everyone except the smartest person in the room, the data scientist. He sat quietly and pondered his answer carefully. In the middle of the conversation, he cleared his throat, and everyone stopped talking. 'Never underestimate the power of the human spirit,' he said. We all looked at each other as if we'd just heard a prophet speak. AI, he explained, is only meant to be a guide, not a directive…"
And that, my friends, is our saving grace. It's possible to "automate everything you can" and "humanize everything you can" at the same time, because those things you can are actually completely different things.
According to marketing consulting firm Invesp, "marketing automation drives a 14.5% increase in sales productivity and a 12.2% reduction in marketing overhead." The reason for this is not that it deletes the salaries of human beings from your budget, but because it makes those human beings more efficient on a daily basis. It reduces man-hours while increasing sales conversions. But AI doesn't create marketing efforts or close deals for us. We still have to do that. So how can we be smarter than artificial intelligence?
Motivation
Gone are the days of simple sales interactions. In the modern marketplace, prospects are inundated with marketing and sales collateral. For marketing, motivation is key to creating compelling campaigns and nurturing leads. It's important to work with AI intensively and recognize that there is no "set it and forget it" method to modern marketing. It's essential to keep tabs on campaigns and leads, and make manual adjustments to optimize conversion rates and keep prospects engaged.
Likewise, sales teams can no longer rely on legacy clients and renewals to make their commissions. Motivation is required to prospect new potentials and follow up with leads to continue the nurturing cycle without missing a beat. Clients are not going to show up with a briefcase full of money; sales representatives have to get out there and show their prospects how amazing their product or service truly is.
Action
Once a prospect is interested, it's vital to ensure that marketing knows this. AI can only know so much about a client, and it's important to connect the dots between sales and marketing. Your clients likely won't want to receive emails from marketing directed at prospects. Ensure that you have a marketing automation set up for clients, and be sure that sales gets them from the prospect bucket to the client bucket quickly and efficiently.
Likewise, AI won't create relationships with clients for you. If you're successful in sales, you know how important the client-sales relationship truly is. No machine could ever take the place of a phone call or lunch to connect with a client to find out if they're satisfied. Likewise, it takes a human being to enact fixes or changes that best suit that client.
Common Sense
This is a big one, and it's one that AI can never replicate accurately. Great sales and marketing will always require a huge dose of common sense. Breaking news about something relevant can always be worked into a marketing campaign or sales conversation. For example, when GDPR went into effect, it was a great talking point for sales and marketing in many organizations to help educate clients about data regulations.
On the other hand, it takes a human being to really discover when a client needs more or less. Fine-tuning your service or product to keep a client happy is something that only you have the power to do. Sometimes the power of a hearty laugh over a mistake can make or break a client relationship.
We'll say it again: AI simply can't replace you. Don't be afraid that it will, but don't expect that it can either. Remember to humanize and automate in a way that balances what you truly need to market and sell efficiently.